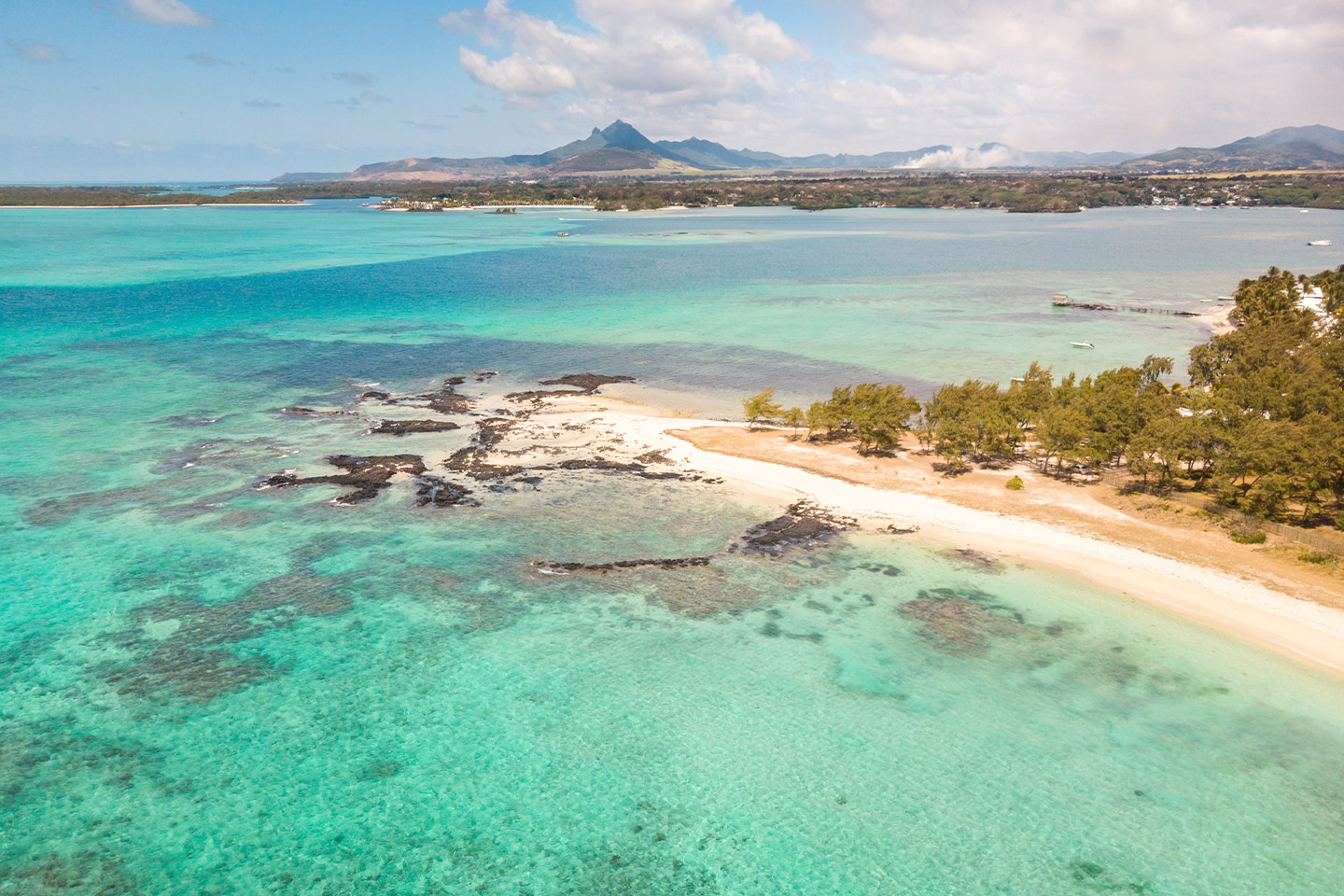 Unusual accommodation in Mauritius
Once installed in one of our resorts, you can explore the many beauties that Mauritius has in store for its visitors. Our original suggestions include a romantic getaway or a family adventure in two three exceptional places featuring unique accommodation for a truly unforgettable experience overnight.
Unusual accommodation in Mauritius: An unusual night during your stay
The Bubble Lodge is a transparent structure with rounded shapes, nestled in the middle of the wilderness, ideal for playing Robinson in style. The concept behind this new type of unusual and exclusive lodging offers an unforgettable night's stay. With its transparent roof and openings, the stars for canopy, the soft night sounds for lullaby and its setting on a beach or in the hollow of hundred-year-old trees, this ecological holiday experience promises intimacy and exclusivity. Designed to be entirely renewable, with no environmental footprint and a minimum use of materials and energy, the Bubble lodges meet the expectations of a demanding and eco-friendly clientele.
– Barefoot in the sand at Ile aux Cerfs
Golden beach, turquoise lagoon, splendid view over the islands and the golf course, personal butler… the Bubble is an extraordinary and luxurious place to spend the night in its spacious and tastefully decorated structure. Ideal for a romantic night, the lodge is equipped with a living area, a bedroom and bathroom as well as an outdoor shower. Besides having access to a private beach, the lodge gives you the opportunity to dine either on the beach, in the garden or in the restaurant, and to enjoy a variety of activities such as golf lessons, free green fees, water sports…
A memorable experience for nature lovers in a romantic and privileged tropical getaway.
– In the forest at Bois-Chéri
Nestled between towering roots and vines of giant trees, the Lodge is an exclusive pond-side experience. Set in a natural environment, it is ideal for adventurous families and star gazers. far from city pollution, surrounded by peace to savour moments of pure relaxation in the heart of nature.
This lodge, perched in the heart of a century-old tree on the east coast of Mauritius, is designed to be as close to nature as possible to get back to basics and to simplicity. The gentle rustle of the leaves and birdsong are the perfect setting to soothe the mind and soul. Furnished in all simplicity in the heart of a beautiful tropical garden, the lodge serves breakfast in its main house, and has a swimming pool. A wide range of sports and discovery activities are available: nearby Ile aux Cerfs, paddle boarding, cycling to villages, diving, kite surfing…
Add an unusual night's sleep to your stay in one of our resorts in an enchanting setting with these three unique and exclusive addresses.