Wellness
Moments of welness in villas thanks to Massages in Mauritius
Enjoy a massage and relax
Read more
Less
Wellness in suite & villa
Our massages & beauty care
Let go and treat yourself to a unique moment of relaxation in your suite & villa. With the guidance of our professional massotherapist, select the care that suits you best.
Need a beauty treatment? Our partner will come to your holiday location to perform the service of your choice.
Read more
Less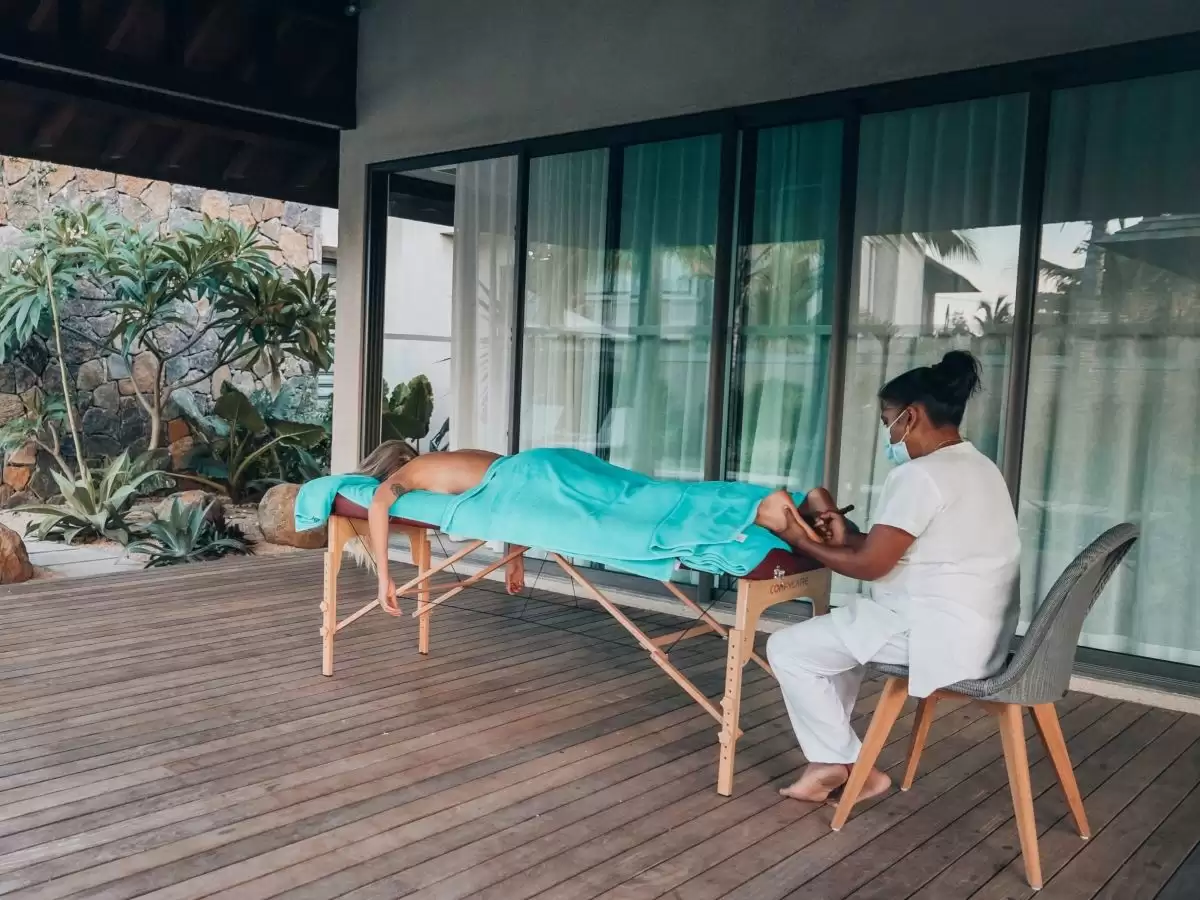 Wellness in Suites & Villas
Yoga & well-being care
Have a yoga class in your lush garden. Experience the benefits of this practice and meditate for a session with a qualified coach.
With our therapist, we wanted to expand this offer and propose other wellness treatments such as kinesiology or breathworking.
Read more
Less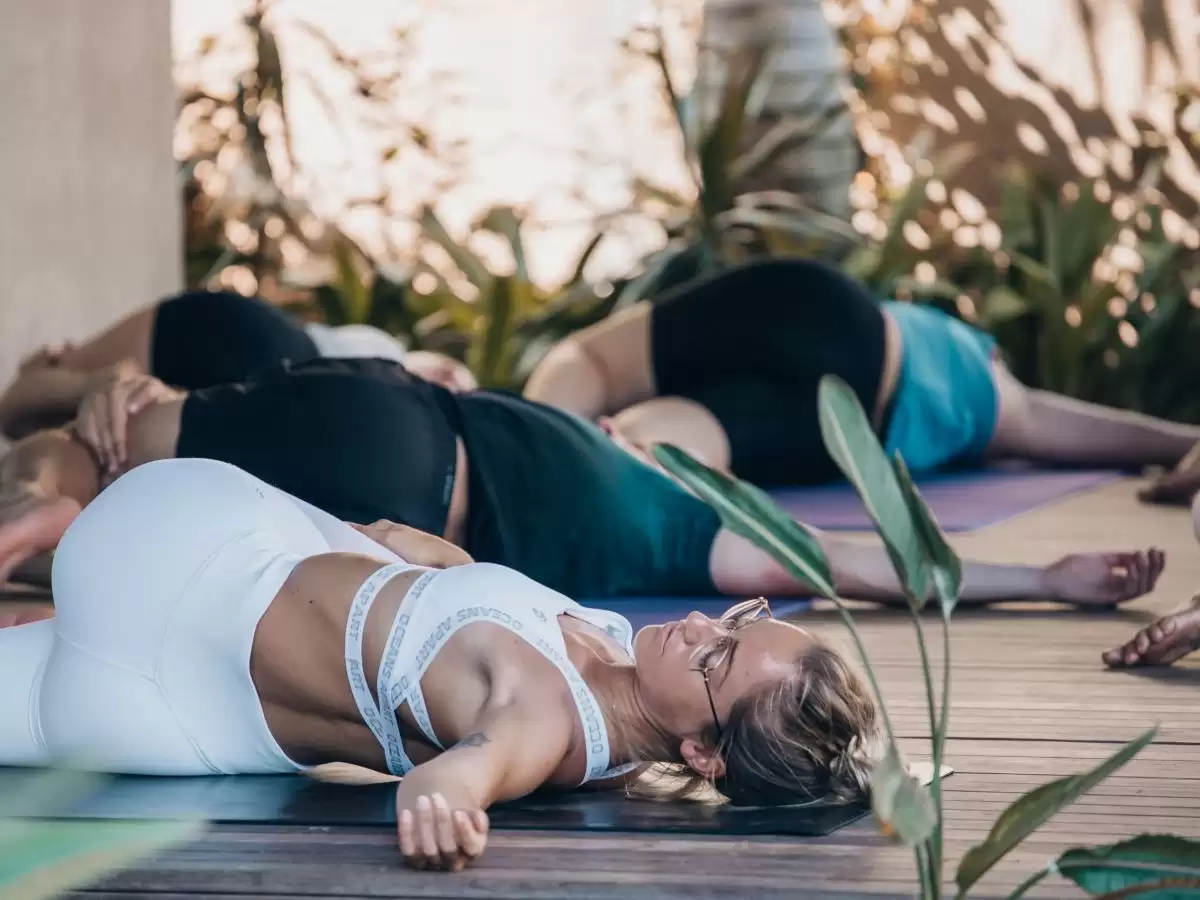 Want to work out? Take advantage of the weight and cardio machines available 7 days a week.
The fitness room is open from 8am to 9pm. Beginners and advanced users alike can use the quality equipment to get back into shape at their own pace.
Read more
Less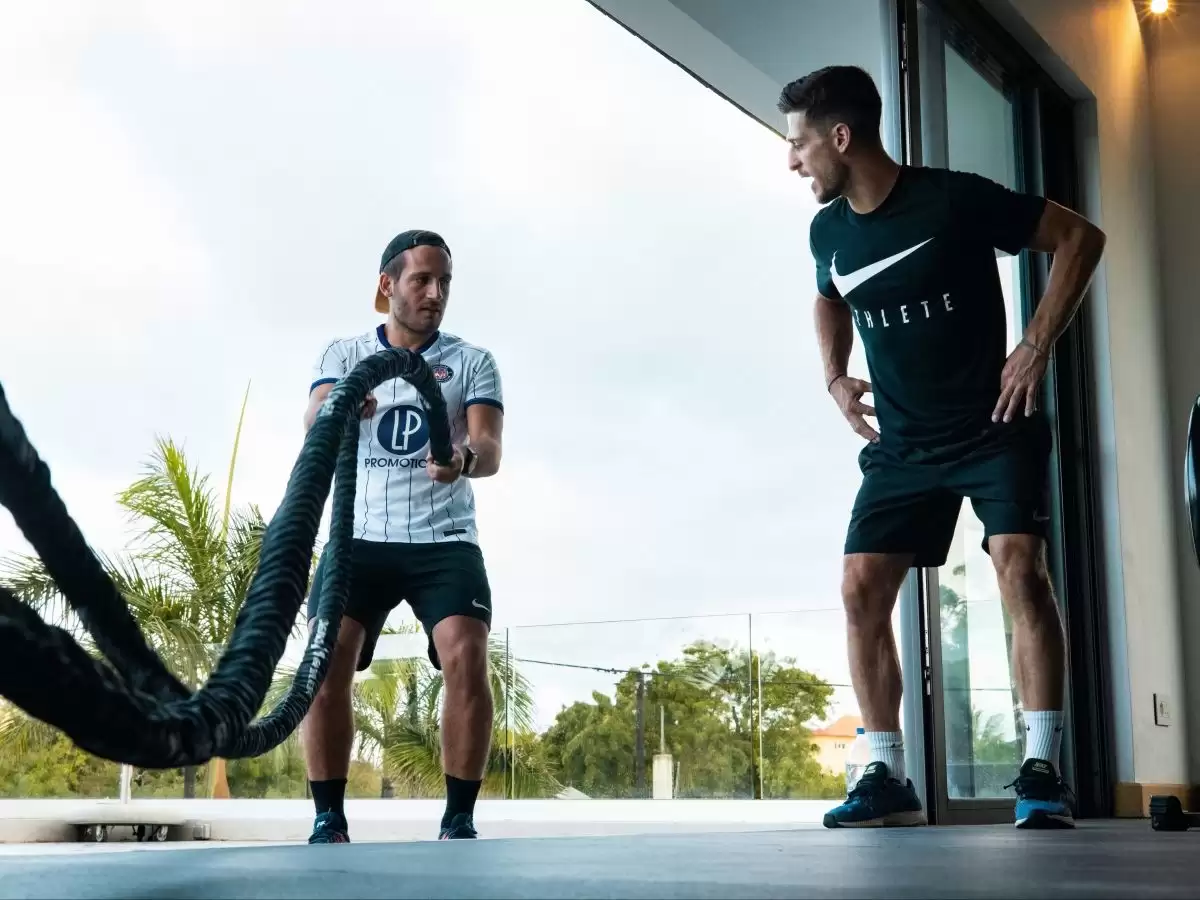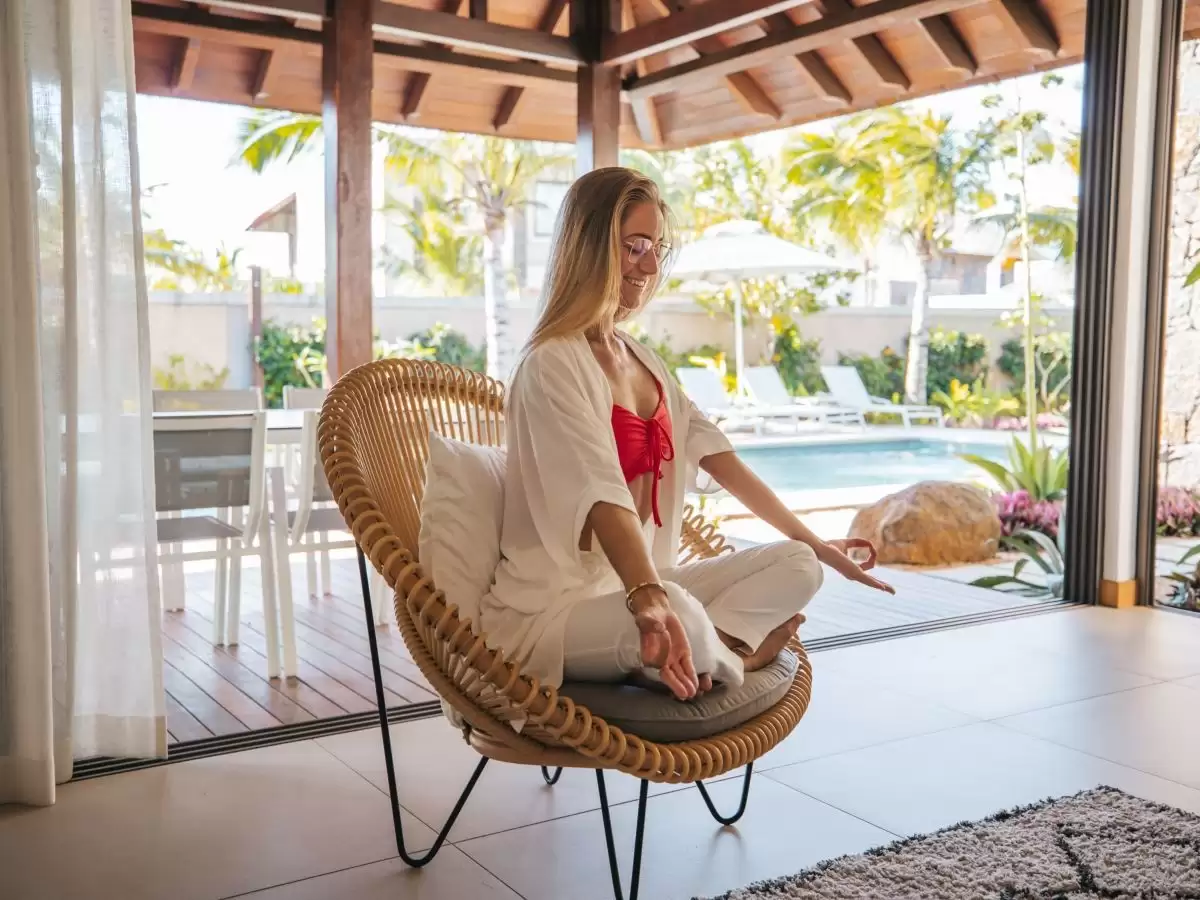 EXCLUSIVE OFFER
Book in advance!
> 60 nights before arrival = 15 % discount
> 90 nights before arrival = 20% discount
For any specific project, please get in touch for a personalized quote
View our offers
Our Commitments
5 keys to remember
Tailored

Feel at Home

Authenticity

Ethics

Privacy
Know more
The exceptional benefits of a body massage in Mauritius
What if your perfect holidays in Mauritius were all about well-being and deep relaxation? Your holiday destination is renowned for offering luxurious, soothing body treatments that help you reconnect with yourself and with nature. With exotic scents and ancestral rituals, in a serene tropical setting, rediscover a state of absolute harmony between your body and your mind with an exquisite body massage in Mauritius. Traditional local techniques blended with modern approaches, delivered by skilled massage therapists, offer the ultimate escape from stress. In the heart of this island paradise, Mauritian massage becomes a harmonious celebration of well-being.
Tension melts away under the skilled hands of our massage therapists, giving way to a new-found inner harmony. This genuine massage experience in Mauritius is an affordable luxury not to be missed during your stay at Mythic Suites & Villas. Contact the concierge to book your massage or beauty treatments. Our therapists come to your suite or villa to pamper you with a moment of pure bliss.
Read more
Less
What are the different types of massage in Mauritius?
Mauritius offers a wide range of healing and relaxing blend of therapies from different traditions and cultures, generally designed to provide guests with a soothing experience. Massages in Mauritius are usually performed with scented essential oils to add a sensory dimension to the relaxation experience.
At Mythic Suites & Villas, our treatment rituals are conducted by skilled therapists who turn each session into an unforgettable experience of well-being and luxury. Relaxing, pain-relieving, detoxifying or four-handed, our massage techniques are tailored to your needs and desires. Our most popular ones include :
Balinese body massage: Inspired by Balinese culture, this massage combines kneading, stretching and pressure techniques to enhance deep relaxation and energy balance.
Thai massage: This massage involves stretching and applying pressure along the body's energy lines, also known as "sen". Its aim is to restore energy balance and improve flexibility.
Ayurvedic massage: Inspired by the principles of Ayurveda from ancient India, this ancestral ritual involves the use of special oils and specific techniques to balance the body's energies and promote relaxation.
For the ultimate in luxury, no need to head out: treat yourself to an intimate session with our skilled pamperers in your villa or suite.
Your holiday wellness break
More than just a massage, make the most of your stay in our luxury residence to indulge in the gentle, expert hands of our various beauty treatment providers. In the hushed, intimate peace of your villa or on the beautiful terrace of your suite, savor the pleasure of a moment of complete relaxation and pamper yourself. Holidays are the perfect opportunity to take some time for yourself, to disconnect from the hectic pace of life and enjoy a unique experience of well-being in Mauritius.
For a holistic approach to well-being and letting go, try a yoga session in your private garden and meditate in the heart of nature, or try kinesiology or breathworking with our therapists.
Our fitness room is open 7 days a week, so you can work on your weights and cardio under the guidance of our coach.
Enjoy a couple's massage
A couple's massage in Mauritius is an enchanting experience that combines relaxation and romance in this island paradise where romance and love are celebrated. Discover the ultimate sensory massage escape in Mauritius: the four-hand massage. In the heart of this tropical paradise, this wellness ritual promises an unforgettable experience. Two therapists perform a soothing dance on your skin, releasing tension and worries. The exotic scents and soothing sounds of the ocean add a captivating touch. Indulge in a state of pure relaxation, where expert hands guide you to bliss as you and your partner share a moment of pure pleasure.
What to wear for a massage in Mauritius
Our masseurs provide sheets or towels to protect the client's body during the massage. As a general rule, we recommend you wear only disposable paper underwear during a massage, or a two-piece swimming costume. Designed for optimum comfort and hygiene, the underwear provided by the therapists enables you to enjoy your massage to the full. No need to worry about washing, just relax and unwind. Treat yourself to a simple massage in Mauritius for a relaxing experience like no other.
How to get a massage in Mauritius when you have kids?
At Mythic Suites & Villas, your well-being and that of your children is our top priority. That's why we've thought of a fun way to keep them busy while you enjoy your massage in complete privacy and peace of mind. Our concierges, who have pre-booked your massage or treatment session, offer a babysitting service for your children. You can also leave them in the care of the Club House, where they can spend time playing in a dedicated area supervised by caring staff.
In Mauritius, the experience of a massage turns into an enchanting moment, combining therapeutic benefits with the natural beauty of the environment. Each massage is a unique way of celebrating serenity, leaving you with an unforgettable experience for body and soul.